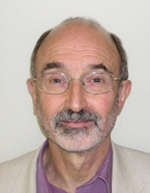 Dr.James Fry,
Managing Director of LMC International, United Kingdom.
Dr Fry, LMC's Managing Director, was educated at Oxford University, where he obtained an MA in Mathematics and a Doctorate in Economics. His first university teaching positions were in Africa, in Zambia and Congo Kinshasa, and returned to England to teach Economics at Magdalen College, Oxford University.

In 1980, Dr Fry founded LMC International, and is now the company's Chairman. He continues to devote almost all his time to the company's research and consultancy activity. He is in overall charge of its work in commodity-based sectors (which include rubber and sugar, as well as oils) and is recognised as a leading authority on the palm oil sector.

Dr Fry is adviser to many companies and governments, and is a very frequent visitor to LMC's South East Asian offices, based in Kuala Lumpur.